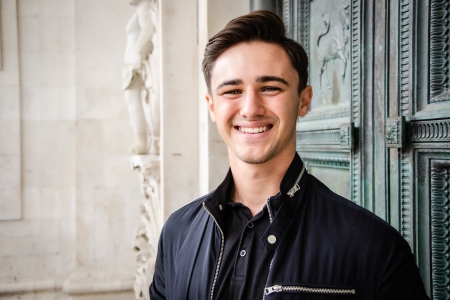 I am proud to join the programme and privileged to have been to a business school that allowed me to use my own organisation. The skills I learnt at UoP allowed me to successfully become self-employed and practice business in the real world.
Josh Robinson is the Founder of LMSUK, an award-winning management and events company, who help to manage social media for musicians.
Over the last 6 years the company has expanded internationally and progressed artists from playing at their local pub to the O2 arena in London. With a lack of professional help to local artists this in mind, they have invested in the top equipment and systems to provide opportunities for smaller artists.
2017 saw Josh building the foundation for the business by hosting and promoting local shows, musicians and spreading the word about gigs, singers, songwriters, DJ's and everything in-between.
In 2018 LMSUK launched the Outhouse series of events, featuring Portsmouth's hottest DJ talent at venues all over the waterfront city, including Tiger Tiger Portsmouth's largest room with Radio 1, and Apple Music's Charlie Sloth.
In 2019 the company began their new relationship as an official promoter at Portsmouth Guildhall. They put on shows in the brand-new studio space that allowed local artists to perform on a professional stage.
LMSUK have interviewed artists including Blossoms, Freya Ridings, The Kooks, The Amazons, and Craig David. The team has a real passion to give talented artists the kick-start they need in their music careers through promotion and commitment.
2020 has now led the team to work with major entities in the industry. They always keep the core values of their business at the centre of their work and continue to work with the local music scene. 
Josh Robinson can offer particular expertise in:
Digital marketing 
Event management 
Public speaking
Networking
Coaching 
Sales
Speak to us
If you're a student interested in working with our Entrepreneurs in Residence, email us at eir@port.ac.uk. We'll work with you to help you get the best support.