Start your journey
What to do when you arrive in the UK to put your best foot forward at university
As an international student, you're part of a community of over 5,200 international and European students from over 150 countries – and we want you to feel at home with us.
If you need advice or support to get your student visa or accommodation, or if you're looking for ways to meet students from the UK and the whole world, you'll find it here.
Explore our section on starting at Portsmouth if you're a new student, and find extra information on working in the UK, social activities you can take part in and what to do if you're moving to the UK with your family and children.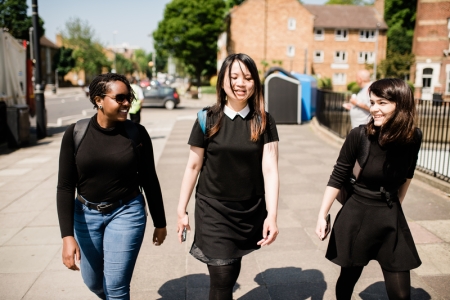 Contacting the UoP Global team
For advice and support, including visa and immigration advice for Tier 4 students, contact the International Student Advisers at international.student.adviser@port.ac.uk.
You can also contact the team by phone on +44 23 9284 3488, or in person at: University of Portsmouth Global, First Floor, Nuffield Centre, St Michael's Road, Portsmouth, PO1 2ED, UK.
Our opening hours are Monday to Thursday, 8.30am to 5.00pm, and Friday 8.30am - 4.00pm.