Register for NHS services
It's important to get registered to be able to access local health services
You need to be registered with a local doctor and dentist to access NHS health services when you're at uni.
It's important that you register with a doctor (also known as a General Practitioner or GP) at a GP Surgery and a dentist as soon as you arrive in Portsmouth. Don't wait until you're ill.
Health professionals at GP surgeries like the Practice Nurse can offer help in areas such as contraception, cervical smear tests and flu jabs, and a range of other physical and mental health conditions.
Getting help from the NHS
Health advice - NHS 111
Call 111 or visit 111.nhs.uk for health advice. It's a free service that allows you to speak to NHS staff who can give you health advice or help find which service is best for you.
Illnesses and minor injuries
The Urgent Treatment Centre and Minor Injury Unit at St Mary's Hospital, east of the University campus can help with minor illnesses and injuries
They can offer treatment, advice and information for incidents like minor head and eye wounds, treating sprains, strains and breaks to arms, lower legs and feet. 
Calling an ambulance 
If you or someone else has a serious or life-threatening injury or condition on campus, call the Security Lodge for an ambulance on extension 3333 or +44 (0)23 9284 3333. You'll be asked:
The location, including the area or room in the building
The phone number you're calling from
What's happened?
The Security Lodge will call an ambulance and dispatch caretakers and security to assist and arrange access for the ambulance crew. They will call you back to confirm that the ambulance is on its way.
Life threatening emergencies
If you need urgent medical treatment for a life threatening emergency, the local hospital in Portsmouth is Queen Alexandra Hospital ("QA Hospital") in the north of the city.
The Emergency Department at QA Hospital treats those with life-threatening emergencies, such as loss of consciousness, persistent or severe chest pain, breathing difficulties or severe bleeding that cannot be stopped. 
---
Register for a GP
Choose a surgery that's close to your home. If you live in University accommodation, ask at the reception of your Halls of Residence for your nearest doctors' surgery.
Contact a local surgery with your personal details and the name and address of your current doctor.
If you have an ongoing condition like asthma, diabetes or epilepsy, it's even more important to register with a local GP as soon as possible. Visit the GP for a health check (which is free to new patients), so they know who you are and what medication you're taking.
Make sure you don't leave your repeat prescriptions to the last minute.
If you change your term-time address, please contact your GP practice and let them know your new address. If they lose contact with you, you may no longer be registered with your GP.
If you live in Southsea, the nearest doctors' surgeries are:
If you live in Central Portsmouth, North Portsmouth, or Cosham, the nearest doctors' surgeries are:
Lake Road Practice, Nutfield Place, Portsmouth, PO1 4JT
Cosham Health Centre,  Vectis Way, Cosham, PO6 3AW
Kingston Crescent Surgery, 92 Kingston Crescent, North End, Portsmouth, PO2 8AL
Derby Road Surgery, 27/29 Derby Road, North End, Portsmouth, PO2 8HW
Portsdown Group Practice, Crookhorn Lane, Purbrook , Waterlooville, PO7 5XP
Drayton Surgery, 280 Havant Rd, Drayton, Portsmouth, PO6 1PA
---
Register with a dentist
It can be difficult to find a place at a dentist as they are in high demand - but you can search for nearby dentists on the NHS website. You should contact your dentist immediately if you need emergency treatment due to symptoms such as
Severe pain that cannot be controlled with pain relief
Swelling in the mouth or face (with or without pain)
Uncontrollable bleeding in the mouth
Any trauma to the mouth or teeth
If you don't have a regular dentist then contact NHS 111 by phoning 111. They can advise about emergency appointments close to you.
International students' access to NHS services
If you join us on a Student Route visa for a full-time course or part-time postgraduate course for more than 6 months, you will be subject to the Immigration Health Surcharge of £470 per year, , this will increase to £776 per year from January 2024, payable with your visa application. This helps cover your NHS costs while you're in the UK, so you can access NHS services whenever you need them.
If you have any dependants living permanently with you for the duration of your course, they must also pay the surcharge when they apply for their visa. You'll all need to pay any additional statutory NHS charges, like any prescriptions.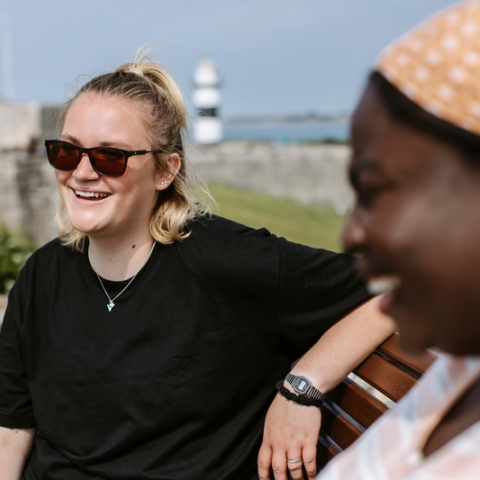 At uni you'll meet and mix with lots of new people, so check you're up to date on your vaccinations.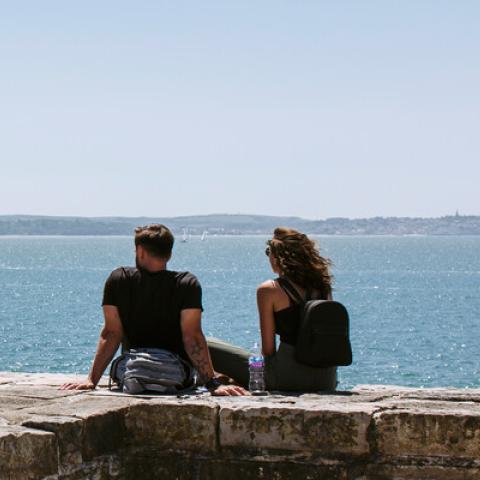 Understand more about positive, healthy, consensual sex before moving away from home and starting university.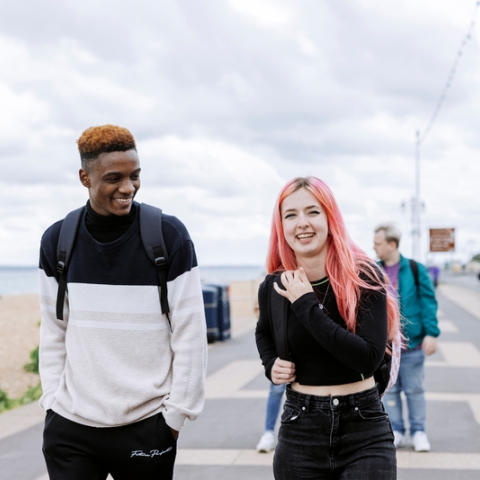 Expert advice recommended by our Student Wellbeing Service