How to search for a graduate job
Ideas and information to help you tackle your graduate job search
Although you might have identified some potential roles and/or areas of interest, navigating your graduate job search might feel a little overwhelming. This page aims to guide you through this process, with key tips for tackling your job search, things to consider when researching employers and more practical advice to assist you.
Tackling your job search
Tackling your job search as a final year student
If you are opting to get your job search underway whilst completing the final year of your study, then organising your time effectively will be essential: 
Decide on a reasonable amount of time to spend on your job search each week and aim to take at least two full days off every week. 

Create a timetable with allocated slots for your tasks - having structure will help you to stay focused and on track with both study and your job search. 

Consider what stage of your job search you are at - if you are still choosing between  career paths, you may want to spend further time researching what each one entails and reaching out to people who work in the areas that interest you, for instance, using LinkedIn. Or you may be progressing to the point of making applications and therefore you will want to consider the time dedicated to researching employers and tailoring your applications. 

Try not to overwhelm yourself with completing hundreds of applications - you are more likely to secure a job by sending fewer strong applications.
Tackling your job search as a recent graduate 
The search for a graduate job after university can be challenging and keeping yourself motivated during your job search is going to be key.
Take some time out if you need to. If you are needing to adjust to life post-university, including a potential move back home or if you are missing the structure of study, then ensure you take the time you need to be able to focus on your job search. You may use that time to secure some volunteering experience, to travel and/or to enjoy time with friends and family. Read our article for more ideas on

steps you might take before starting your graduate job

. 

When you are ready, look to create a routine that works for you. Break down your week to dedicate time to job hunting, whilst ensuring time for breaks. 

Ensure you keep track of the different opportunities you have identified; what stage you are at with the recruitment process; and focusing on specific tasks. Breaking your job hunt down into these smaller steps can stop you from feeling overwhelmed. 

Regularly review how your job search is going and adapt your approach accordingly. The number of jobs you identify and look to apply to is likely to vary from week to week depending on the market, but also based on your motivation levels. 

Also, consider the quantity and quality of the applications you are submitting - are you submitting multiple applications, but getting few responses? Might it be worth putting greater effort into a smaller number of applications to ensure they are tailored to the employer?
If you are concerned that you might not have enough experience to secure a graduate role, consider using some time to build up your skills and work experience. Opportunities to boost your skillset might include:
Work shadowing
Summer/graduate internships
Part time job
Volunteering
Online/short courses
Researching an employer
Carrying out effective research about an employer will enable you to consider whether the organisation is the right "fit" for you and vice versa. It will be key to understand the culture, aims and values of the organisation. This process will also assist you - longer term - in producing a personalised application. 
As well as considering the below questions, sources to support you with your research may include the individual organisation's website; industry news and publications; review sites such as Glassdoor, The Job Crowd and TARGETjobs' Employer Hub; and their social media accounts, including LinkedIn. 
Questions to ask yourself when researching an employer
What does the organisation do? What products or services do they provide? 

Where is the organisation located? Does it have a central location and/or multiple base locations? 

What is the history of the organisation? 

Who are the organisation's main clients/service users?

Who are the organisation's competitors or partners?

How has the organisation expanded to date? And/or what are its future plans? 

Can you identify any big news items recently? Has the organisation launched a new product or campaign? What has been the impact of the economy? 

What stands out about the organisation? What is their unique selling point compared to their competitors or similar organisations?
What roles are available for graduates? Does the organisation offer a graduate scheme or direct entry roles for graduates? 

Is the employer looking for a specific degree background and/or qualification? Do they have minimum requirements? 

What knowledge, experience and/or skills are needed? 

What does the recruitment process involve? What does the application require? Will there be an assessment centre and/or interview process? 

Do you need to set up an account to apply or does the organisation provide contact details for an application? 

If you have identified a suitable opportunity, what is the application deadline?
What are the organisation's core values and aims? 

Do they have a specific mission statement and/or strategy? 

How does the organisation like to perceive itself? What makes it different from competitors/similar organisations? 

How do others view the organisation? Can you identify reviews online? Relevant sites may include LinkedIn, Glassdoor and The Job Crowd.

TARGETjobs' Employer Hub

may also be helpful.  

Can you access and review any policy documents from the organisation? 

How do you view the organisation? Why might you want to work for them? What appeals to you?
Practical tips for your job search
Below you will find some advice on using effective keywords to enhance your job search, information on job requirements to consider, and a glossary of popular phrases used in job descriptions. 
Using effective keywords
It is important to use keywords when you are carrying out job searches online. For example, if there is a skill or industry that you are interested in, you want the algorithm on search platforms to pick up on them. Therefore daily searches on specific words are going to be important. Use keywords that match your skills and interests in order to narrow job listings to ones that are a good fit for your background, experience and qualifications. Most job sites let candidates search for job listings by keyword and location, as well as offering more advanced search options.
Some of the categories of keywords you may want to use to narrow your search include: 
Field or industry:

Whilst this won't narrow the results too much initially, once you see the positions available you have the opportunity to add more keywords to filter further.

Location:

It will be up to you to determine whether there are specific locations you would like to focus your search. On some job sites you can specify a radius around a location and you will be able to query by location using more advanced search options.

Desired job title:

You have the option of including your desired title - see our breakdown above - but keep in mind that not all companies will use the same terminology. Make sure you try different variations to see what generates the best results. If you don't get the returns you hoped for, then widen your search parameters.
Industry-specific skills and terms:

You also have the opportunity to search by the expertise / specific knowledge or abilities required for a job. For instance, you might search for a programming language if you come from a Computing background. 

Organisation names:

You may have already identified employers you would love to work for - ranging from a multi-national company to a small to medium organisation; you have the opportunity to search directly by the company name. 

Job type:

When you are looking for a specific type of job or contract you can narrow down results by putting in terms such as full-time, part-time, contract, freelance, internship, remote etc. This will offer a list of jobs that match the type of work you are hoping to secure.
Meeting job requirements
There is often a concern that candidates have to meet all of the requirements on a job description. Whilst some criteria might be non-negotiable (such as a degree in a relevant field), employers will not be expecting to recruit candidates (and especially graduates) who meet everything on a job description. Instead, they will be looking for those who meet a good selection, and who have the potential to grow and develop.
Even if you don't meet all the requirements, it doesn't mean you aren't a good fit for that company - you might have strengths in areas the company doesn't realise they need. In your applications, ensure to evidence the ways in which you do meet the person specification, evidenced by strong examples, and to also explain your motivation in applying to the company. Remember - if you don't apply, you will definitely not be considered for the role! 
Understanding job titles
This glossary should help you to understand phrases and terms that you will often see in graduate job titles and descriptions. 
An administrator is a role where you will be supporting businesses with administrative tasks such as organising and managing databases and communicating effectively with clients and other stakeholders. It is a popular role for graduates hoping to gain some initial experience and 'get their foot in the door' within a certain company or industry, and excellent time management, attention to detail and communication skills are required.
This is often used in job titles where you will be working directly with customers and clients to provide advice, information and support in a variety of settings. Job titles could include Finance Adviser, Customer Adviser, Employment Adviser and HR Adviser.
Analysts use data to research, analyse and report on different trends, to help provide insights and identify strategies for a company. It almost goes without saying that strong analytical skills are a must, along with a problem solving mindset. Job titles might include Research Analyst, Data Analyst, Risk Analyst, IT Analyst and Business Analyst. 
This is a very effective search term to use when looking for graduate opportunities, as it usually refers to more entry level positions. It is also used across a wide range of sectors - examples could be Administrative Assistant, Research Assistant, Production Assistant, Teaching Assistant, Project Assistant and Healthcare Assistant.
In the graduate job context, an associate is someone who is part of a company at a fairly junior level. It is typically used in the business and finance sectors, where job titles could include Business Development Associate, Finance Associate and Graduate Research Associate.
Broadly speaking, consultants provide specialist advice in a particular field. The term is commonly used in the business sector to describe roles where you will come up with actions and solutions to improve business performance, so excellent problem solving and analytical skills are required. The term is also frequently used in the sales and recruitment sector. Job titles might include Graduate Business Consultant, Graduate Recruitment Consultant, Sales Consultant.
This refers to a job where you will be responsible for organising projects, events, people or groups and making sure things happen effectively. This could be across a wide range of sectors, and strong organisation and communication skills will be key. Job titles could include Project Coordinator, Events Coordinator and Programme Coordinator.
Traditionally the word 'executive' has connotations of senior leadership positions within a company, but it is increasingly being used in graduate job titles to refer to more junior roles. This is especially true in the Marketing, Advertising and PR sectors, where you might find roles such as Marketing Executive, Digital Content Executive and Communications Executive.
This is likely to be the top term on your list during your graduate job search! It refers to any role where a degree is necessary in order to apply to and do the job; this could be graduate schemes or direct entry graduate roles. 
increasingly organisations are offering 'graduate internships'; a short term opportunity (typically around 1-3 months) that might allow you to build up skills and experience before progressing on to a more permanent position. It is worth double checking eligibility as internships are commonly offered to undergraduates rather than graduates. Job titles could include Graduate Intern, Graduate Marketing Intern and Graduate Research Intern.
As with the term assistant, 'junior' is also commonly used to describe graduate entry level positions across a wide range of industries. If you have a certain job in mind, using the word junior plus the job title on a job site or search engine should bring up plenty of relevant opportunities. Examples could be Junior Graphic Designer, Junior Software Engineer and Junior Data Analyst.
Although many graduate level positions will not include line management responsibilities, the term manager (or management) may be included in graduate job titles such as Graduate Management Trainee, Graduate Account Manager or Graduate Project Manager. These types of roles could be useful experience if you are planning to progress into management positions at a later stage.
This is often synonymous with Executive or Associate level roles in terms of seniority, but is more commonly used in public sector roles. Job titles might include Graduate Planning Officer, Youth Justice Officer and Sustainability and Environmental Officer
Commonly used for jobs in the technology and scientific sectors where specific technical skills might be required. Job titles could include IT Support Technician, Lab Technician, Engineer Technician and Quality Control Technician.
Another term that refers to entry level roles, where you will be trained in the more specialist aspects of the role 'on the job'. Job titles include Trainee Accountant, Trainee Recruitment Consultant and Trainee Architect.
Further resources to assist you
LinkedIn
LinkedIn is an essential tool to use as part of your graduate job search, Read our guide to find out more on creating a standout profile and utilising the platform effectively.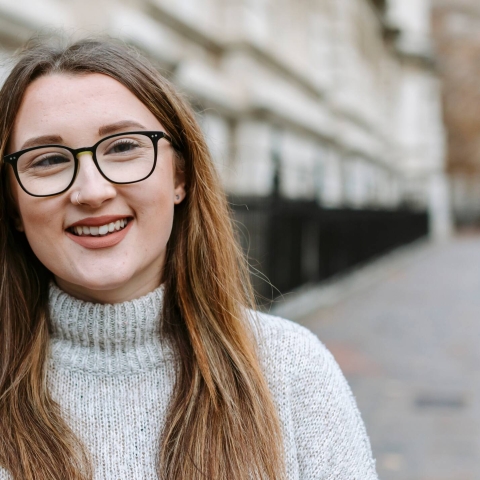 Read more
Career essentials
Discover all you need to create strong graduate applications to help you and your skillset stand out!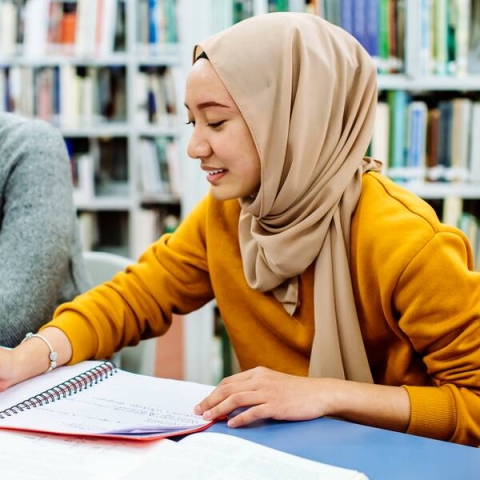 Read more