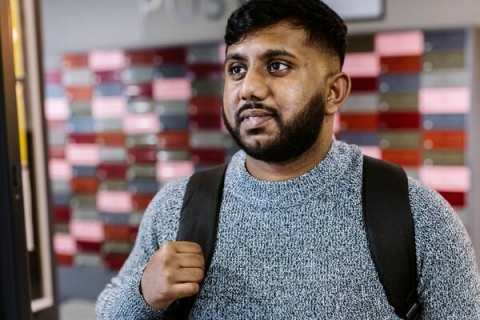 Apply to the Santander Scholarships Studies Portsmouth Student Opportunity Award for the chance to win £2,000 to support your student experience
What could you do with £2,000? Pay the bills, sure. What else? Professional development webinars? New textbooks and equipment to support your learning? A global mobility programme or funds for a placement?

If 'extras' seem out-of-reach, don't miss your chance to win £2,000 that could make them a reality. It's easy and the payoff is big! Just register for the Santander Scholarships Studies | Portsmouth Student Opportunity Award, entering a few things like your name and student number. Yes… it's really that simple.

With 6 awards up for grabs, apply today for your chance to win big. It only takes the time you need to boil the kettle, so treat yourself to a cuppa and pop in your details. 

Enrollment closes on 8 August 2021. Awardees will be selected at random.

Best of luck!