Your N drive is your own personal network file storage area. Your N drive is always available whenever you log into a standard build PC or Mac on campus.
You can access your N drive on a PC by double clicking on This PC on the desktop.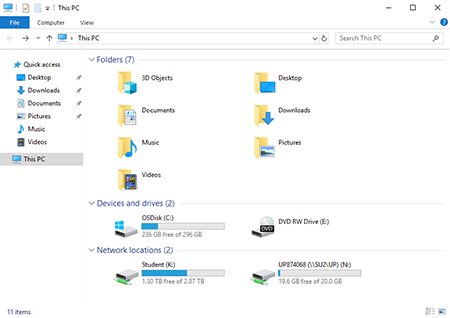 You can access your N drive on a Mac by selecting your home folder on the Finder sidebar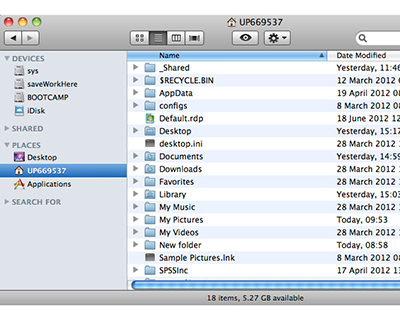 Quota
Each student N drive has a 20GB storage capacity. Note: Your Google Drive, while not unlimited has considerable storage.
You can view your quota from a University PC by double clicking This PC on the desktop then right clicking your N drive from the list of network drives, then select Properties. The General tab will show you the amount of space you are currently using and the amount of space you have left.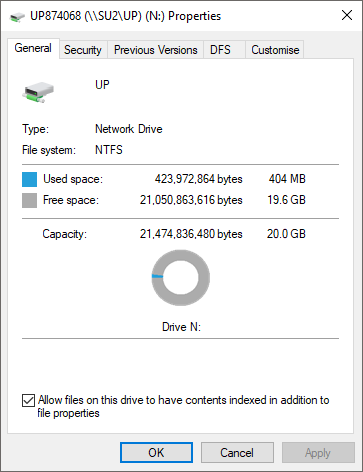 You can view your quota from a University Mac by selecting your N drive (home directory) from the sidebar and choose i. After a few moments, the size of your N drive is shown in the information window.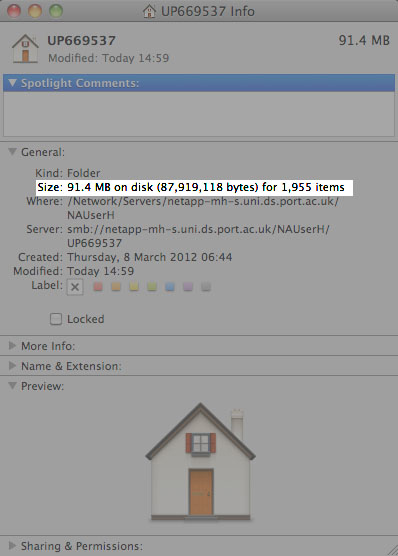 Please note that the Macs do not give a warning message if the capacity of N drive is reached. You will receive an email stating that you should clean your N drive before that.
Restoring files
Files/folders can be restored from your N drive for up to 3 weeks after they have been modified. For more information on how to restore file/folders, please click here.
Your N drive from anywhere
If you are connected to the University's VPN, you can access the N drive. Guides on connecting to your N drive can be found below:
System files
Your N drive contains vital system configuration files without which you will be unable to use the computer systems, please ensure that you do not delete any files that you did not create.
---