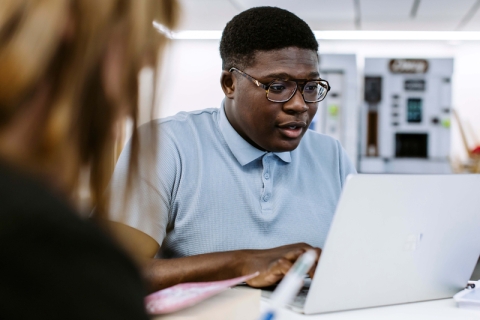 With costs rising for us all, find out how to save money, waste less and buy ethically with the University's Student Finance team.
For Student Money Week (starting Monday 21 March) the team will be out and about on campus helping you access support and learn how to make the most of your money.
Sustainable spending and competitions
This year's theme is about 'Sustainable Spending' - and throughout the week we'll be on campus sharing lots of information. 
Drop by for a chance to win yourself a week's worth of shopping and a £50 Amazon voucher. Or you might pick up a free UoP piggybank along the way!
Come and see the student finance team:
University Library - Monday 21 March 12.00pm - 3.00pm
Portland Atrium - Tuesday 22 March 12.00pm - 3.00pm
Get help with your finances at any time
Now's the time to think about reapplying for your student finance for next year. Why not book an appointment with a finance expert to help you complete your application. 
The Student Finance team can help you year-round with issues like putting together a budget, checking your funding is correct, advising you about benefits and supporting you if you are in financial difficulty.
They can also help you with finding financial support, such as grants from the University's hardship fund.
Book an appointment by emailing studentfinance@port.ac.uk or calling 02392 843014.