Freelance Actor, Practitioner at Frantic Assembly, and University Tutor at Coventry University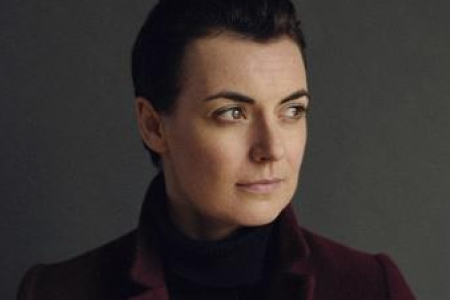 It is a pleasure to work with the University of Portsmouth Entrepreneurs in Residence Programme. I believe fundamentally in sending the elevator back down, sharing knowledge and skills and in empowering students with those skills as well as opportunities that will see them succeed in their chosen fields. The more I share with those coming up after me, the more I am pushed and challenged to go further. My collaborative working background has proven time and time again that when we work together, everybody wins.
Maggie is a non binary actor, (they/them pronouns) who has been working professionally since 2005 across all sectors of the industry; stage, screen in both film and television, presenting, as a voice actor and more recently in motion and performance capture.
Credits include:
Dream, the world's first live streamed motion capture theatre performance for the Royal Shakespeare Company and Marshmallow Laser Feast, in association with the University of Portsmouth CCIXR department
We'll Meet in Moscow (Traverse Theatre)
I Hate Suzie (Sky TV)
Henry V (Shakespeare's Rose Theatre)
Trigonometry (BBC)
A Midsummer Night's Dream (Shakespeare's Globe)
Black Mirror (Netflix)
The End of the F***ing World (Netflix)
Maggie is also a practitioner for the internationally renowned physical theatre company Frantic Assembly, for whom they have directed various projects and delivered workshops and training to students and professionals in devising and performance skills across the globe.
Since 2021 they have been working with Coventry University in conjunction with the Stephen Joseph Theatre to design and deliver a course in Emerging Contexts, giving acting students performance and business skills in response to the opportunities new technologies are now opening up for the industry.
Originally from Scotland, Maggie is now based in London.
Maggie Bain offers expertise in:
Presenting skills for in person and online audiences as well as for filming

Physical presentation and confidence

Vocal skills, vocal confidence, clarity of message and projection of ideas

Truthful connection to self and message

Understanding your audience needs and wants

Collaboration and true listening 
Speak to us
If you're a student interested in working with our Entrepreneurs in Residence, email us at eir@port.ac.uk. We'll work with you to help you get the best support.