Help and advice
Advice and support for any student or applicant who shares a disability or additional learning need
The Additional Support and Disability Advice Centre (ASDAC) supports students and applicants who share a disability or require additional support for their academic studies.
We provide a confidential service for all students with additional learning needs, and  can give you advice on academic support.
We can also discuss what reasonable adjustments you may require and refer you to appropriate agencies for support.
Contact ASDAC, in confidence, if you have a condition that might impact on your ability to access the campus, curriculum, teaching, learning, assessments and any other University service. It's best to contact us as soon as possible after you accept an offer - our staff can guide you through the whole process.
Opening hours
Our opening hours are Monday to Thursday 8.30am – 5.00pm and on Friday, 8.30am – 4.00pm. 
You can contact ASDAC on +44 (0)23 9284 3462 or email asdac@port.ac.uk for further advice
We can offer support on adjustments to your studies, advice on evidence, the Disabled Students' Allowance (DSA), and support with technology and study skills. 
Support and guidance offered by ASDAC
We have our own dedicated access centre, Access Portsmouth, where you can be assessed for your DSA-funded support
Confidential advice from disability professionals, whether you are applying from the UK, the EU or internationally
Advice on funding to cover disability-related support costs such as the Disabled Students' Allowance, degree apprenticeships and other additional funding
Discussion and agreement on reasonable adjustments
Liaison with other University services and facilities, such as the library
Advice on note-taking, mentoring and other support services
Access to specialist study skills and strategies tutors, and assistive technology tutors, on a 1-to-1 basis or in groups
Liaison with external services such as Autism Hampshire and Clear Links – here is a short introductory video from Autism Hampshire about starting University
Events
The ASDAC pop ups are an opportunity to speak to our team about additional support for your study.
Faculty of Technology - (Portland / Dennis Sciama) - 31 November 2023 and 5 December 2023
Faculty of Business & Law -(Richmond Foyer) - 7 November 2023 and 12 December 2023
Faculty of Science and Health - (King Henry Ground Floor) - 14 November 2023
Faculty of Creative and Cultural Industries - (Eldon Foyer) - 21 November 2023
Faculty of Humanities and Social Sciences - (Park Building Basement) - 24 October 2023 and 28 November 2023
Protecting and sharing your information
You can use your Student View to consent to share your reasonable adjustment and disability information, or inform us of any new information relating to your academic support needs.
When you log into your Student View you will see a new area called Additional Support and Disability Advice with an option called 'My Consent'. 
Reasonable adjustment information will default to consent to share being given, but disability information will not. You have the option to change these settings by selecting 'Grant Consent' - this will make your details viewable to relevant University of Portsmouth staff. If you select 'Revoke Consent' this will mean that your information is not visible to the nominated staff and the adjustments will not be put in place.
More information is available in our guide to updating your information on Student View.
Who can see my personal details?
If you give Consent to Share, the following nominated staff will have access to your reasonable adjustments information where applicable:
Senior and personal tutors
Course leaders 
Module coordinators
MyPort administrators 
Health and safety 
Timetabling staff
Security administrator 
Student Housing team 
Fire Officers Estates 
Tell us about you
If you need additional support resulting from a disability or specific learning difference, complete our short additional Support Questionnaire on your Student View.
From the very moment I stepped foot in Portsmouth the entire ASDAC team has been very supportive, giving me the necessary tools and directions which in one way or the other has enabled me to complete this course successfully. The fact that I have been able to complete the course alone is a miracle.
Jonathan Dumson-Kofhan, BSc (Econ) (Hons) Economics, Finance and Banking
Additional funding for disabled students
If you are eligible, you should apply for additional funding as soon as possible before arriving at university. The process can take time, so the sooner you apply, the greater your chance of having everything ready when you start your course.
Disabled Students' Allowance
If you have a disability, medical condition or specific learning difference such as Dyslexia, you may be eligible for the Disabled Students' Allowance (DSA). The support you get depends on your individual learning needs.
The DSA is not means tested. It is a good idea to apply for DSA before you arrive at university as the process can take up to 3 months to complete. The sooner you apply, the more likely you will have the support you need at the start of your course.
Funding from the DSA can help you with:
travel costs
assistance with your with academic needs
specialist equipment, such as a computer
Local funding authorities
Appropriate evidence is required when you apply for the Disabled Students' Allowance. Make sure to check your eligibility and evidence requirements with your funding body:
Student Finance Northern Ireland
Jersey
If you are a Global student or applicant due to start a course not qualified for DSA (such as a Degree Apprenticeship), please contact us to discuss alternative options.
Apply for a grant or scholarship
The Snowdon Trust is a charity dedicated to providing grants to disabled and sensory impaired students in the UK.
About 100 grants are awarded each year ranging from £250 to £3,000. They cover support costs for sign language interpreters, note-takers, computers, specialist software and wheelchairs.
The Snowden Trust also provides the Snowden Masters Scholarships, in partnership with the Global Disability Innovation Hub. The Scholarships aim to support and accelerate disabled students with the ability to create change, influence others and become leaders and role-models.
The Student Health Association
The Student Health Association administers the Student Disability Assistance Fund which helps Higher Education students with disabilities in full-time or nearly full-time studies. It cannot help with fees or general living expenses. Priority is given to those who cannot obtain statutory funding. Maximum awards are £500.
You can find out more on the following link: The Student Health Association.
How to provide medical or diagnostic evidence
It is best to let us know about your disability and how it affects your life at university at the earliest opportunity.
You can contact us at any point. We are here to listen, understand your disability-related needs and find the best ways to support you.
Evidence of disability
We encourage you to provide us with evidence to help us determine the type of additional  support you might need. The type of evidence required will depend on your disability. Please note: evidence not written in English must be translated and accredited
A letter from your doctor or a consultant confirming your disability, and how it affects you, your studies and everyday living. This may also be used by external funding bodies when you apply for additional disability related funding. The letter should:
identify your condition, impairment or ongoing symptoms
state whether the condition will be short or long term (over 12 months) and how it will impact your day-to-day activities as a student
identify any medication and treatment, with any relevant side-effects
If you are looking to access additional academic support for a specific learning difference via the Disabled Students' Allowance, you will need a diagnostic assessment. The sooner you do this, the more likely all your support will be in place when you start your course.
You can get a private assessment through the following organisations:
The British Psychological Society (BPS) – the BPS has an online directory of chartered psychologists you can use to find a psychologist local to you to assess your learning difference
The British Dyslexia Association – their diagnostic assessment guide outlines the steps you will need to be assessed through their service
The Professional Association of Teachers of Students with SpLDs (PATOSS) – their online directory can be filtered to show teachers near you
Academic support and resources
Discover the additional support and resources you can get when you connect with our service.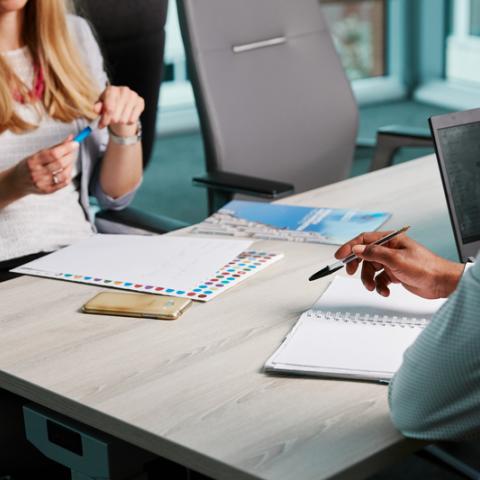 Get resources and advice
Access guides
View our access guides and routes in the University on the AccessAble website.
Find your way