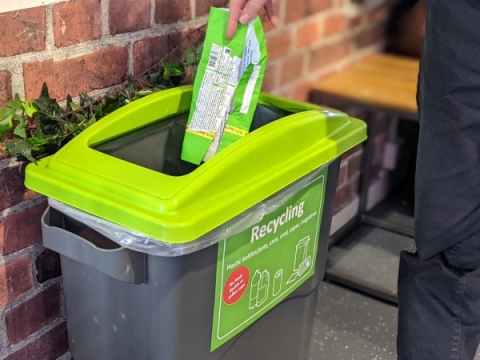 A new waste collection system is being introduced to University buildings over the coming months to help make recycling clearer and simpler. 
Since 2011, the University has increased our recycling rate from 40% to 70%. Our recycling programme saves valuable materials from going to landfill, and any non-recyclable waste is turned into electricity.
Our on-campus bin system is being changed to make it simpler to use and improve our rates further. Over the coming weeks and months you'll see these new coloured bins and signage in University buildings like offices, teaching buildings, and the sports centres:
Recycling bins - lime green lids
General waste bins - black lids
Food waste bins - dark green lids
A fuller list of what goes in each bin is available here on MyPort.
Where to take hard-to-recycle items on campus
We now also have three specialist recycling points on campus where you can drop off items like stationery, plastic bags, face masks and snack packets: 
Ground floor of the Students' Union building
Eldon café
Entrance foyer of the Dennis Sciama building
A fuller list of what can be recycled at these points is available here on MyPort, along with other places to take items like clothes, glass and more.
Recycling in Portsmouth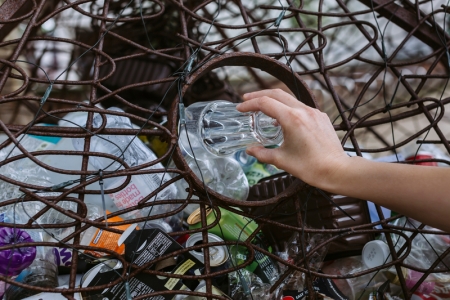 Here's everything you need to know about Recycling in Portsmouth - including your council bin collections, what to do with food scraps, and where to take your glass bottles, tetrapaks, crisp packets and more.