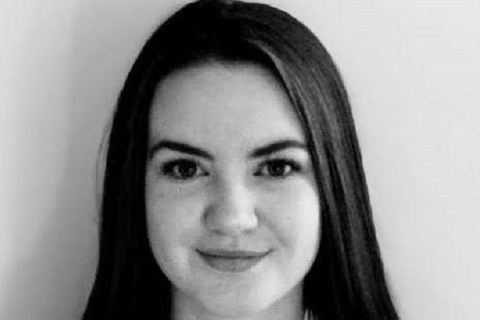 Learning new design skills and working on store designs
Interior Architecture and Design student, Charlotte Ford, started her placement in the Store Concept Design team at Waitrose in July 2021. Charlotte talks about how she's gained so much already and is excited about seeing her designs implemented into a store next month.
How did you find your placement role?
I found it through the Creative Careers moodle site. I had signed up to their emails each week and applied through there.
How many applications did you make?
I made a lot of speculative emails to companies but very few applications on websites, etc. This was because I received the good news from Waitrose so early.
How did Creative Careers support you in your placement search?
They were constantly checking my CV which meant I had all the correct information for each role I applied for. When I had an interview for Waitrose I had a call with them to go through general questions that may be asked and some more specific ones to the job description. I would also recommend going to your tutor as mine helped massively for a presentation I had to do as they had helped previous students who had applied for the same role.
Who do you work for?
Waitrose and Partners are a food retailer based across the UK and Dubai. I work within the Store Concept Design team where I work with many other teams which overall is called Content and Design.
Tell us about your role
My role is 'Store Concept Designer' where I work in a team of 10 people to design the interiors of the stores. This could be a basic fixture or a whole room that is being introduced into a store. My main duties are to assist the other designers with visuals they may need, write the agenda and take minutes for a meeting, talk to suppliers and research future concepts. Within the partnership everyone is treated the same and even as a placement student everyone makes you feel welcome and part of the team.
How is your placement related to your university degree?
This placement is relevant as I am working with interiors and I am always designing. I never felt ready for 3rd year so by doing a placement I feel like I can improve my skills and knowledge before my final year. It also helps to prepare me for work after uni. Although I've been on my placement for only 2 months I have learnt so many design skills and also how a team works together from initial talks to the implementation of the design into store.
What are the best and worst things about your placement?
I have most enjoyed being in this particular meeting where we all come together on what we have been working on and discuss the next steps. It has helped me see how other people work as well as understand where people have got ideas from which in the end helps me. I am soon hoping to be implementing a whole area of a store into a current store. I'm really looking forward to it as I have designed this store and I will be putting it together at the end as well.
The worst thing for me is the research side of things when you start from the beginning. This is a part of any design job so something I have to get used to but I much prefer designing/visualizations.
Did you have any concerns?
My main concern was how I would work during Covid. I knew there would be other placement students but I wasn't sure if I would work well with them as we would hardly see each other. This has turned out perfectly as we were given each other's numbers before we started so we could all message to see where people lived and when they would be in. Also I can talk very freely to my manager about how I am feeling and if it is possible for me to come into the office that week.
My advice for someone concerned about a placement is just go for it. Your colleagues are there to help you so ask any questions you have. No question is a stupid question. I have always been told by Waitrose that I am there to give them a fresh perspective and haven't got a 'style' yet that may hinder my designs.
I've attended some great staff events such as a festival-themed summer party with free ice cream van, free food and free drinks, face painting and music. I have also had a team day where we went to a partnership hotel and had some fun together, had lunch and talked about future work, etc. A very chill day and it was great as I got to know everyone well.
How have your skills developed?
I have only been here for two months so it is hard for me to pinpoint exactly what I have learnt as many things just feel like second nature now. I have learnt SketchUp from scratch where they gave me specific time during my day to learn this. I am constantly using Photoshop which is something I used at uni. In the future I'll be taking 3 SketchUp courses. I have also done a lot of mandatory training about Waitrose as a company.
Highlights so far
My highlights so far are being able to complete store visits and supplier visits as you can really see what goes into a store then. Also completing visuals always makes me feel proud when they are used within presentations as I know I am helping the team. I am also looking forward to implementing my designs into the store which should happen in November.
Has your placement experience so far helped you decide on your future career plans?
Currently I am still unsure what I want to do with my future. I'm certain I want to work within design and hopefully in a role where I can use software such as SketchUp and Photoshop as I feel I can become very strong in these and I am enjoying them a lot. The skills I'm learning on my placement will be really useful in my final year.
Any advice for students thinking about doing a placement?
DO ONE!! When applying for jobs this is something they will definitely look at and if you have experience in industry it automatically puts you above the rest. It also shows you can work with a team and can apply the skills you have learnt in the working world.
What advice would you give to your fellow students regarding their placement search?
Even if a company is not actively looking for a placement student, send them an email with your CV and cover letter as they may not be open yet or could see potential in you and accept. Do not give up after one rejection, you will get a lot and that is fine as it just wasn't the right place for you. Also start as early as possible sending things out and always keep an eye on websites for anything to be advertised.