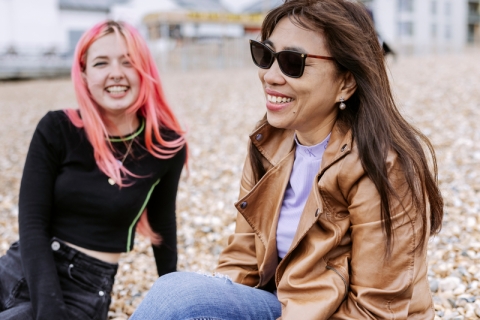 Are you interested in learning more about what PGR Students are doing to support each other?
Are you eager to make change and meet students from across the University?
Then come along to PGRSoc's first General Meeting on Wednesday 14 June at 2pm. Here, we'll be discussing the focus of the society, and how we can support and enhance your PGR experience. We'll also be talking about the Committee for the society, and how you can get involved. PGRSoc is student led, and student supported - so we would love to see you there!
To join the society, you must be logged into the UPSU website with your standard University of Portsmouth login. Then, on the PGRSoc page, you'll be able to get a membership by clicking on the now-available Membership button (it's free to join!!).
If there are any questions, please email Kris, Nadine or Cameron (kris.nolan@port.ac.uk, nadine.sadler2@myport.ac.uk, cameron.campbell-stanway@port.ac.uk).
We hope to see you on 14 June 2023.