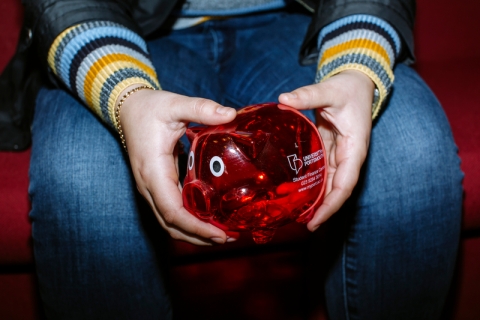 24 January 2022
3 min read
Learn how you can improve your employability, side hustles and more; get advice from financial experts teaching the best strategies to manage your money well at university and beyond.
This February, the University of Portsmouth is teaming up with Blackbullion to bring you their Student Festival of Financial Wellbeing. Join the festival to start building the foundations for your financial future.
What is the Festival?
The aim of the Festival is to help you start building the foundations for your financial future. Lasting for four weeks from 31 January until 25 February, each week will focus on one of the four building blocks of financial wellbeing:
Get: what wealth is and how to get it
Build: why you should want to build your wealth, handling your debts and creating an emergency fund
Grow: what you can do to increase your wealth, the benefits of investing and the importance of diversification
Protect: how to look after your wealth once you've got it, covering insurance and scams
Each week will feature its own free webinar for students.
Remember to log into Blackbullion to complete lessons, unlock your festival badge and enter the prize draw. You can also follow @Blackbullion on Insta.
Let's get #MoneySmart
Finance and money support
When you go to uni, it's natural to have concerns about money. You might be wondering how to fund your studies or how to manage your money if it's your first time living away from home.
If you need help applying for funding or managing your finances at uni, our Student Finance Centre provides expert advice and guidance on money-related issues.