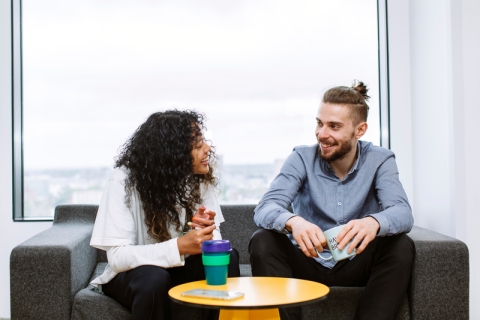 Become a Community Champion to help the NHS and Portsmouth City Council to increase uptake of the Covid-19 vaccination among fellow students.
In return for your time, on completion of training and tasks you'll be offered a £20 shopping voucher.
What are community champions?
It's important that everyone in our communities understands why it's important to get the vaccine - the NHS and council want your help to share up-to-date and trusted information with other students either those studying on your course, housemates, or friends. This could include:
Posting update-to-date information on the vaccine on social media;
Sharing information from the NHS and Local Authority on WhatsApp;
Helping produce videos of local community leaders for social media;
Putting up information on community noticeboards, like in your halls.
To hear from a current community champion, visit the Portsmouth City Council Facebook page.
How it works
The role is voluntary and based from home, so you can do it whenever is most suitable to you.
Community Champions will be asked to attend one 2.5 hour session on Zoom. There will be daytime and evening sessions to choose from. Upon successful application, you will receive an email containing a list of the training sessions available. Please sign up to one session on a date and time that works for you.
Community Champions will be offered a £20 shopping Voucher on completion of training and tasks as agreed.