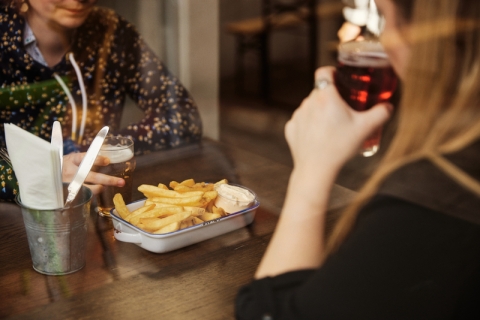 Our best places for cheap eats in Portsmouth!
We have created a list of the Top 5 places in Portsmouth to grab a bite to eat for £5, perfect for that student budget.
Outside in food court
56 Middle St, Southsea, Portsmouth, Southsea PO5 4BP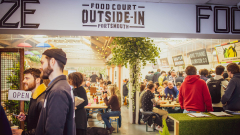 This hidden warehouse just outside the city centre offers delicious, affordable cuisines from all over the world all under one roof, perfect for treating yourself when it's been one of those weeks. Current vendors include Dumpling Dumpling, where you can get 3 dumplings for £5; Breeno's Kitchen, where you can get 3 samosas for £5; and The Panormus Pizzeria, where you can build your own salad for just £5.
Wetherspoons
2 Guildhall Walk, Portsmouth PO1 2DD  
84-90 Palmerston Rd, Southsea, Portsmouth, Southsea PO5 3PT 
78-82 Fratton Rd, Fratton, Portsmouth PO1 5BZ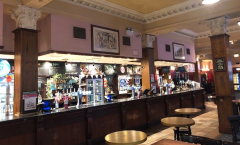 Wetherspoons is known for its cheap drinks and food, but they even have a full meal for just over £5. For £5.04 you can get a burger, chips, and a drink.
Boswell's caf

é
Unit 111, Cascades Shopping Centre, Cascades Approach, Portsmouth PO1 4RP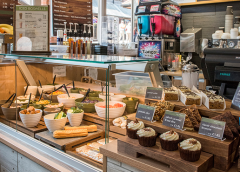 Boswell's café is a family owned company which offers a range of food and drink. The location is perfect for a quick lunch while you take a break from some shopping in Cascades. They offer a range of toasties from just £4.50, and if you're early enough, their breakfast sandwiches start from just £4.25.
Gida Express 
12 Guildhall Walk, Portsmouth PO1 2DD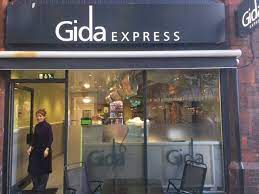 Gida Express is a takeaway popular with many students, as it is a prime location for a quick dinner on your way home from lectures. They offer a range of cheap food, with burgers from £3.50, kebabs from £5.00, and so much more.
Campus Cafes
Various Locations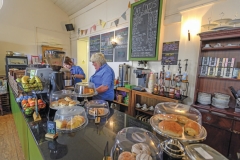 The University has a range of cafes, each with their own sets of food on offer. For example, Café Coco has burgers, hotdogs for £4.50, and jacket potatoes for £3.70. It is definitely worth giving each café a visit to see what is on offer. Your university ID card also works as a loyalty card, meaning you get points on every purchase.