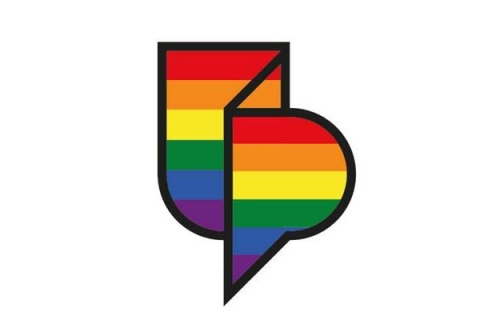 The University of Portsmouth is proud to celebrate Pride Month this month and show our support for the LGBTQ+ community.
We are determined to create an inclusive community based on dignity and respect where everyone is able to thrive.
This year marks the 50th anniversary of the first Pride march in the UK.
Initiatives to show our support include:
sponsoring Portsmouth Pride this year (11 June) as we have done in previous years, with University staff and students taking part in the parade and at an information stand on site
being members of Stonewall's Diversity Champions programme, and extending the same values to our students and staff through our policies and standards
launching a new framework and governance structure for equality, diversity and inclusion (EDI) at the University in April this year. This includes a new steering group with more senior leaders from across the University advocating EDI initiatives, and an EDI consultative group providing a greater voice to our staff and student networks including LBGTQ+, multicultural, parents and carers, disability, women's, and neurodiverse networks
developing EDI training programmes and workshops for staff including Introduction to Trans Awareness, Autism Awareness, Disability Awareness, Dementia Awareness, Introduction to Islam and the Muslim Culture and the Inclusive Leadership Programme
developing our Report and Support tool to report any issue of harassment, bullying, hate or violence involving or affecting someone who is a member of the University community.
We will also continue to change our logo to a rainbow logo on our social media accounts for Pride Month, as a visible and symbolic show of support.
Yvonne Howard, Interim Director of Race and Equality, said: "We are focused on continuing to build an inclusive culture - different voices, one community - to make a positive difference to the lives and experiences of our students and staff.
"For many young people - and our staff - higher education is often the first place where they are able to be themselves. We know we need to do more, but by listening to our students and staff, and engaging more senior leaders to drive forward the changes needed we can build a positive, inclusive culture that inspires staff and students to realise their potential, and work towards fair representation and fair outcomes for our communities."
Chris Chang, Deputy Vice-Chancellor (Global Engagement and Student Life) and Strategic Lead for Equality, Diversity and Inclusion, said: "We are proud of our diversity and we are committed to championing, celebrating, and representing minoritised groups including our LGBTQ+ students, staff and alumni."
David Thompson, Co-Chair of the University's LGBTQ+ Staff Network, said: "Five decades on from the first UK Pride march we live in a society where LGBTQ+ people can live openly and free. EDI at the University has come on leaps and bounds and the desire to continue that and to drive forward change is very much alive and is something that the University should be proud of. We recognise improvements need to be made, but there is a collective desire to make changes for the better.
"We know there is a debate about commercial brands using the rainbow flag logo, but we feel it's important for the University to show visible support for the LGBTQ+ community and other minoritised groups, particularly at a time when rollbacks on rights are being seen in parts of the world. We can't take progress for granted so it's important to show we are an inclusive and welcoming community."
Further details of our initiatives can be found on our Equality, Diversity and Inclusion webpages.
Supporting the LGBTQ+ community at the University
If you want to support the LGBTQ+ community directly, instead of solely purchasing pride merchandise, you could make donations to LGBTQ+ charities such as: LGBT Foundation, Stonewall and MindOut.
Staff can also join the university's LGBTQ+ Network, or find out more about how to become an LGBTQ+ ally, by emailing lgbtqstaffnetwork@port.ac.uk.
Staff Learning and Development
Staff are encouraged to take part in a range of EDI courses and workshops, including:
Introduction to Trans Awareness, which aims to:

set the wider context for trans identities
explore key terms and usage of language
offer basic grounding in the legislation around the rights and responsibilities around trans identities
explore how an organisation can ensure it is being trans-inclusive.

Inclusive Leadership Programme, which aims to:

develop and embed a more inclusive approach to leadership and the overall culture of the institution
encourage everyone to actively seek equity to build belonging for all.