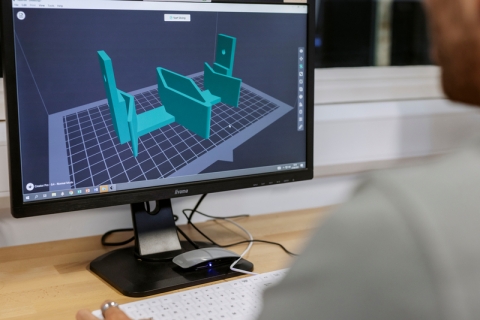 Read the story of Thomas, who founded his own 3D printing company
Thomas Lock is the founder of LockLightCo, and a Mechanical Engineering student who has recently completed the Self Employed Placement year (SEP).
LockLightCo is Thomas's 3D design and printing company. He sells 3D printed props, collectibles and gifts online via an Etsy shop, and offers his design experience in 3D modelling and art to offer custom products.
"I've always liked the idea of being my own boss, the thought of an office job scares me...why wait for the inevitable 9-5 grind when I can take charge now and build something that I can be proud of."
Thomas started up his business and began selling products on Etsy in his second year of university after investing in a 3D printer, but only found out about the SEP year once he accessed support from the SPEC placement office. It was suggested to him that the SEP year might be a good fit, and from there Thomas has not looked back!

After deciding to undertake the SEP year, Thomas accessed support from the Student StartUp team, who were able to offer plenty of advice and resources including information about the Santander funding streams available. After a successful pitch to Santander, Thomas received some funding that meant he was able to purchase a resin printer and diversify his product range - including a product that had never been seen before. This new product helped sales of his Etsy shop surpass the 1000 mark, and to date he has received over 200 positive reviews of his products - that's a lot of happy customers!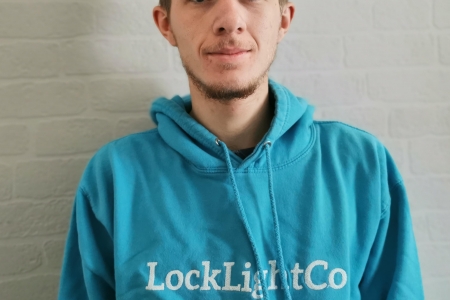 I've become a lot more confident, whether that's doing pitches and presentations or taking risks…seeing positive feedback and the numbers fills me with pride and really helps with any self doubt I have…I didn't think someone like me could build their own business, but I'm proving all those doubts wrong.
Because of this success during his SEP year, Thomas is now in a position to grow and develop LockLightCo even further. He has exciting plans for the future, including some potential 3D printing partnerships with local schools and colleges, and is also working on an innovative product that could help to tackle climate change by making urban environments greener.
"My top tip for students thinking of starting their own business is to just start. Whether it's researching an idea, making a business plan or making your first product. Even if you do something small, it's better than doing nothing...[also]…don't be afraid to make mistakes and don't let them get you down. Everyone makes mistakes, use them as a learning experience."
If you would like to find out more about how the Student StartUp team can support you with starting your own business, or for more information regarding the SEP year, then please visit the Student Startup support page. You can also contact them via email at studentstartup@port.ac.uk