Buying food and essentials
Find out where to pick up essential items while living in Portsmouth
Settling into life in Portsmouth includes knowing where to pick up groceries and other essential items.
Portsmouth has large supermarkets for your big shop and smaller stores close to campus. If you're looking for international ingredients, explore the international stores across the city and discover where to get household essentials for your new home.
Smaller stores
There are a number of smaller stores closer to the centre of campus. These are a great place to pick up lunch or a few things you forget from your grocery shop. They're convenient but prices tend to be higher than in larger supermarkets.
Co-op Food – next to the Union Building
Sainsbury's Local – 5-7 Guildhall Walk, Portsmouth PO1 2RY
Tesco Express – 5 Isambard Brunel Road, Portsmouth PO1 2FT
International grocery stores
Portsmouth has many international grocery stores, including:
Mediterranean Supermarket – 111-113 Elm Grove, Southsea
Okey Chinese Supermarket – 106 Elm Grove, Southsea, Portsmouth, Southsea, PO5 1LR
M A Food Cash & Carry – 154 Kingston Rd, Fratton, Portsmouth, PO2 7PD
Portsmouth International Food Centre – 47-49 Fratton Rd, Portsmouth, PO1 5AB
Eastern Stores Grocery – 212-216 Kingston Rd, North End, Portsmouth, PO2 7LR
Thai & Asian Food Mart – 40 Fratton Rd, Fratton, Portsmouth, PO1 5BX
Afro-Cart Foods – 150 Kingston Rd, Fratton, Portsmouth, PO2 7PD
Mama Lit Special Foods – 92 Fawcett Rd, Southsea, Portsmouth, Southsea, PO4 0DN
Albert Food Store – 131 Albert Rd, Southsea, Portsmouth, Southsea, PO5 2SQ
Household essentials
Some of the larger supermarkets sell household essentials (like kitchen utensils and bedding) for a reasonable price. Other places to look for household essentials are:
Wilko: 29 Arundel Street, Portsmouth, PO1 1NB
Argos: 207-211 Commercial Road, Portsmouth, PO1 4BJ
For local furniture stores and second hand shops, see our guide to shopping in Portsmouth.
Pharmacies
The closest pharmacies to campus include:
Find out more
Shopping in Portsmouth
We're home to great independent businesses, so shopping in the city is a real treat.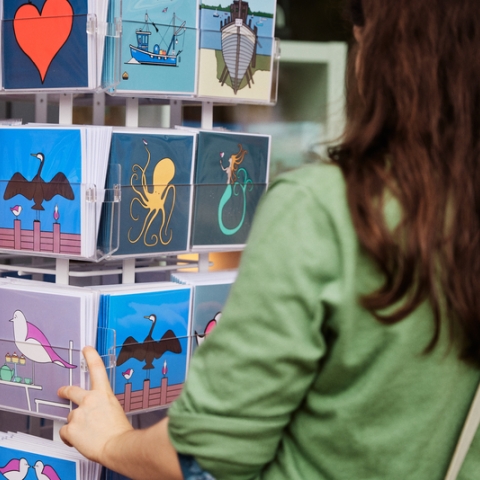 Read more
Places to eat in Portsmouth
Hungry for adventure? Here's a taster of the great food and drink you can savour in the city.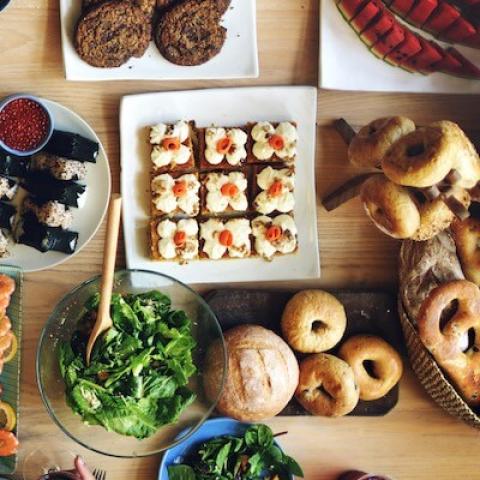 Grub's up
Beaches, piers and parks
Portsmouth is a bustling city with the sea on our doorstep and green spaces all around.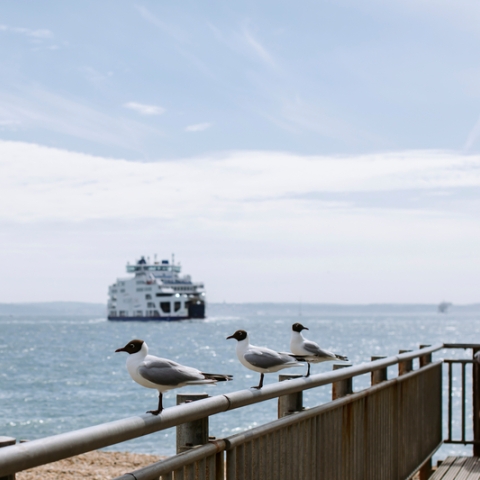 Start exploring