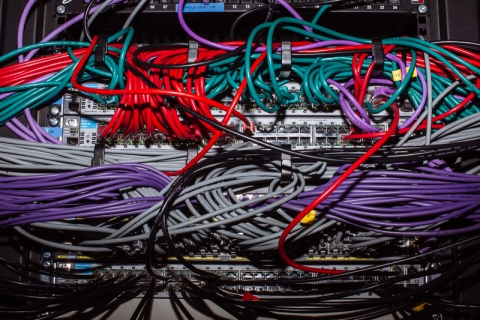 Read about Vic's experience of her Self-Employed Placement year
Victoria (Vic) Primmer is a Computer Games Technology student, who completed the self-employed placement year (SEP) last year.
Vic used her SEP year to build her business 'GhostWriter Games', an educational games company. The games Vic designs are based on classic works of literature that are studied at GCSE level, and aim to create interactive 3D worlds that will help students engage with the texts they are studying. Vic was inspired to create Ghostwriter Games as an outlet to combine her passions for game design and literature, but in a way that would also help others who might struggle to understand the texts. Starting with 'The Strange Case of Dr Jekyll and Mr Hyde', during her SEP year Vic was able to create a stylised 3D environment for the game, and she is now in a position to develop the game itself.
By her own admission, Vic had 'no clue' when it came to setting up a business at the start of the year, but thanks to the help and friendly support of the Student StartUp team, she was able to gain a greater understanding of the fundamentals of business through their RoutetoStartup workshops.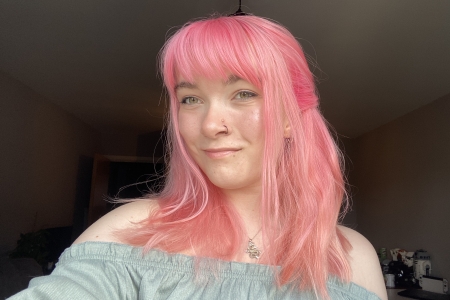 As a result of the growth I undertook from the SEP, I was able to get a placement working as an artist at an educational games studio. Prior to [this], I was unable to even get an interview for a placement, so getting my first role over the summer is my greatest achievement of the year.
It's safe to say that Vic has had a fantastic SEP year - as well as noticing an increase in her confidence and abilities as a designer when working on GhostWriter Games, she managed to win several awards (some with fellow designers) across different competitions and game jams over the past year. These included:
In other brilliant news, Vic successfully undertook a summer placement as an artist at an educational games studio, something which she feels is down to the growth and skills she developed during her SEP year.
"My top tip for students and graduates who are thinking of starting a business is to always have a contingency plan, so you can allow yourself to make mistakes. Things are going to go wrong, but it's from this that you can grow and develop your ideas into something more viable which is better in the long run."
If you would like to find out more about how the Student StartUp team can support you with starting your own business, or for more information regarding the SEP year, then please visit their webpage here.  You can also contact them via email at studentstartup@port.ac.uk