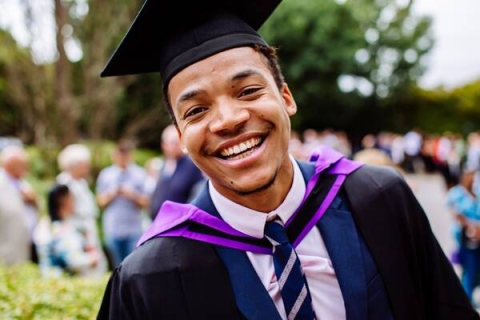 The University's Careers and Employability Service currently has over 600 graduate jobs and schemes on its MyCareer jobs board, with more companies adding new graduate roles every day.

Whether you want to work in Portsmouth, further afield in the UK, or even abroad, there's a job out there to suit your ambitions.

Here's a (small) selection of the current vacant positions on the MyCareer jobs board:
More perks for Portsmouth graduates 
What's more, many companies are offering graduates new benefits and positive working environments such as hybrid working arrangements, pet-friendly offices and flexible hours - as well as opportunities for career development. 

Examples of additional perks and benefits include:
Although the pandemic has caused some disruption, 2022 is shaping up to be a great year for job seekers. There are plenty of graduate jobs out there offering a fulfilling career along with many additional benefits to make the transition from student to graduate life that much easier.
Find a job or get one to one careers advice
Easily register for MyCareer to browse our full jobs board. You can also book an appointment with a Careers Adviser to talk about where your job search can take you.