Founder and CEO of Beu and Appozon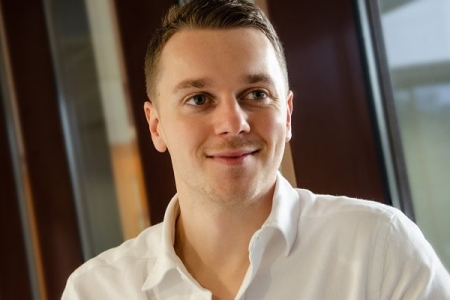 I am forever grateful for how the University of Portsmouth supported me when I first set down the road of entrepreneurship, and I am honoured to be able to work with the next generation that choose to pursue innovation.
Ben is the Founder and CEO of Beu and Appozon, which he founded after graduating from the University of Portsmouth.
He is passionate about innovation has a proven track record of utilising technology to turn problems into products. Today Beu is a one-stop-shop for professionals and clients in the hair, beauty and barbering industry, providing solutions for booking and business management. Beu currently serves clients in 7 different countries and has plans to expand further.
Whilst starting Beu, Ben realised there is a gap in the market for quality development at affordable prices. He started another company in 2020 to help European businesses address their development needs. This has grown quickly, and he now has a team of around 20 developers working on a wide range of projects. Who utilise a range of technologies including machine learning, augmented reality and livestreaming for both mobile and web applications.
Ben Fisher can offer particular expertise in:
Moving from problem to product and building MVPs
Web, app and product development
Concept development
Speak to us
If you're a student interested in working with our Entrepreneurs in Residence, email us at eir@port.ac.uk. We'll work with you to help you get the best support.