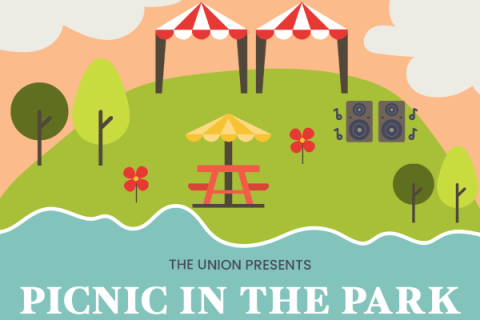 The Students' Union has organised a bumper programme of free events for all students to enjoy. Here's what to look forward to this May:
SHaG Fest - Friday 6 May from 10.00am at the Student's Union Building
It's SHaG Fest at The Union!
Head to the Union on Friday 6 May for a Sexual Health and Guidance (SHaG) festival to explore all aspects of safe sex; from sex positivity to sexual heath, prostate and chest health and that all important matter of consent.
Come and explore a range of stall holders with games and workshops to sign up to.
Don't forget to stick around for the Consent Tea Party and SHaG fest quiz with prizes!
Above the Influence - Thursday 12 May, from 10.00am at the Students' Union Building

Head throbbing? Can't move? Don't remember much of last night?
Join us at the Union on Thursday 12 May to explore the effects of substance misuse and have open conversations around drugs and alcohol.
This awareness event will include:
A hangover breakfast
Beer goggle games
Information stalls
Put your knowledge to the test and join in our quiz for the chance to win some prizes.
Picnic in the Park - Friday 13 May, 10.00am-8.00pm at Gun House Green, Students' Union
Our Picnic in the park end of term celebration is all about you. There will be great food, live music and student showcases throughout the day.
The day will also feature some great commercial guests including:
Package Free Larder who will be selling their eco friendly products
7Bone with a merch giveaway
Roaming Vintage running a brilliant vintage sale - £10 per item or any 3 items for £25!
The day is open to everyone, so bring along your friends and family for a day of feel good vibes celebrating all of your hard work this academic year!