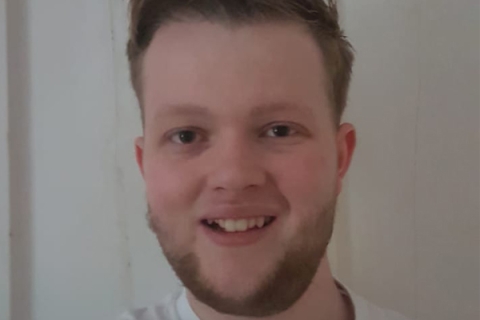 Period poverty is experienced by as many as 1 in 10 young people in the UK
A former University of Portsmouth student has been awarded an MBE as part of the Queen's Birthday Honours this year for his services to education.
Clegg Bamber, who graduated in BSc Geography in 2017, has been recognised for his work with Anna Miles founding the Red Box Project which provides free period products to schools.
Clegg and Anna started the Red Box Project when Clegg was in his final year at the University after discovering that period poverty wasn't just an issue in lower to middle income nations but that it was also experienced by as many as 1 in 10 young people in the UK. 
The duo decided that action needed to be taken, and now support more than 5,800 schools and colleges across the UK to access free period products. The project has expanded globally and supports young people in Moldova, Poland, US, Ireland, Jersey, Hong Kong and the Isle of Man.
In 2019 the charity launched a legal campaign against the Government and secured a policy change, meaning from January 2020 all schools and colleges had access to free period products, paid for by the Department for Education. 
Clegg said, "Studying Geography at Portsmouth gave me a wide knowledge of issues that face the physical environment as well as society. I'm humbled by this honour of an MBE and it's been a real honour to be able to work on such a fantastic project and to support so many young people. If you're passionate about something - be bold, be brave, be ambitious and you won't go far wrong. "
Dr Mark Hardiman, Senior Lecturer in the School of the Environment, Geography and Geosciences, said: "Clegg's achievement is fantastic and shows that students and graduates from the University of Portsmouth can be real 'change-makers' in society."