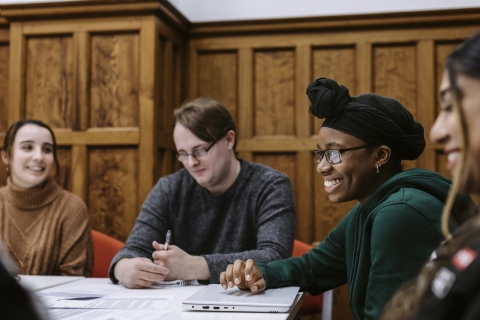 Win cash prizes for helping tackle climate change, or put your world-changing ideas into action with Bill Clinton's Global Initiative University.
Be the change you want to see with Bill Clinton's Global Initiative University
Do you have big ideas for changing the world - whether it's how to improve education, climate change, human rights, poverty alleviation, or public health?
There are a few days left to apply to the Clinton Global Initiative University's student programme, which can connect you with others and help make action happen.
Getting a place includes an invitation to a free virtual summit hosted by President Clinton and Chelsea Clinton where students will come together to hear from a wide range of topic experts, leaders, and innovators to discuss how to turn their ideas into action. Highlights from last year's event included special guests U.S. Vice President Kamala Harris and Stacey Abrams.
How to apply
Find out more at a Prospective Student Session, or more information is available on the CGI U's programmes online. The final deadline for students to apply is 26 January 2022. 
Team up for Climate and win up to €1,500
Get involved in the Team up for Climate challenge to come up with ideas to tackle climate change - and win up to €1,500 per team member.
This initiative is open to all students, and is a great opportunity to gain professional experience, work in teams on real-life case studies, win prizes, and get noticed by companies. 
How to enter
All you need to do is produce a short 5-slide presentation describing your team's ideas for finding solutions to adapt and manage climate risks. The deadline to register is 7 March 2022.