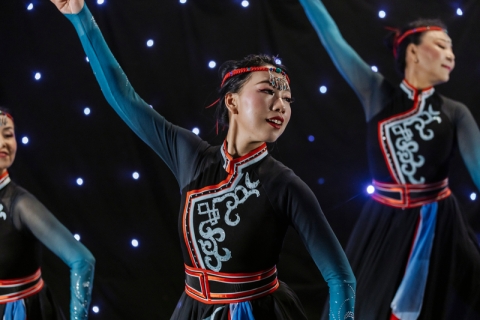 Join us at Global Week - an annual programme of global events celebrating culture and friendship
This year, Global Week will run from 13-19 March 2023, an exciting week-long programme of in- person and virtual events.
You can find the full programme on the Global Week webpages which includes:
Interactive workshops
A chance to get involved in language taster sessions for Italian, Mandarin, Russian, Arabic, Cornish,
and Welsh and global-themed quizzes as well as hands-on lego workshop and more.
Lectures, Talks and Panels
The opportunity to find out more and discuss a range of topics from eliminating discrimination in
Portsmouth to dual degrees, names and culture and much more.
Festival of Culture
This popular exhibition style event returns on Thursday 16 March bringing together students and
staff to celebrate all the nationalities that make up our University community. Followed by an
evening of performances including K-Pop, Native songs from Nigeria and Indian dance.
Global Week is a great way to expand your network, share experiences and learn new things.
Events are free to attend but you may need to book. Find out more on the Global Week webpage
and get involved.
Global Week 2022 | 7-13 March