Getting around by bus
Travelling to and around campus is easy with our free University buses
We run 2 free bus services to campus – the U1 takes a circular route around Portsmouth, and the U2 goes to the Langstone sports site and back at certain times of year.
The University bus service is free if you show your University ID card. If the bus is full, you'll need to wait for the next one. No alcohol is allowed on the bus service.
Term-time bus services
The U1 and U2 services run Monday to Friday during term-time. The University Bus service will run between the following dates during the academic year:
Monday 18 September 2023 - Friday 15 December 2023
Monday 8 January 2024 - Friday 22 March 2024
Monday 15 April 2024 - Friday 7 June 2024 (U1 service only).
The service stops at all FirstBus stops along the route (only times for the main stops listed above are shown in the U1 timetable). Users may need to put their arm out to get the bus to stop.
U1 – Circular around Portsmouth
The U1 University Bus is convenient and frequent. Buses run every 15 minutes during weekdays in term time. The U1 bus doesn't run at weekends, during the academic holidays or on public holidays.
The bus takes a one-way circular route, stopping at: 
University House, Winston Churchill Avenue
University of Portsmouth Library, Cambridge Road
Elm Grove
Kings Theatre
Festing Road
Eastney Health Centre
Bransbury Park, Eastney
Prince Albert Road
Francis Avenue (outside Lidl's)
Fratton Bridge
Somers Road
The service also stops at all FirstBus stops along the route (only times for the main stops listed above are shown in the U1 timetable).
View the route map.
U2 - Langstone Sports Bus
The U2 Sports Bus makes travel to Langstone Sports Site simple. It runs Monday, Tuesday, Wednesday, and Friday, with an extended timetable on Wednesdays for BUCS games. The route stops are:
University
Albert Road traffic lights (by Bodrum restaurant)
Langstone campus
On the return to University, the bus drops off at Albert Road traffic lights bus stop, but doesn't pick up passengers. This service is for students doing sporting activities at Langstone Campus only – not for local journeys to Albert Road.
Getting to campus
How to travel to and around uni, whether by walking, cycling, public transport or driving.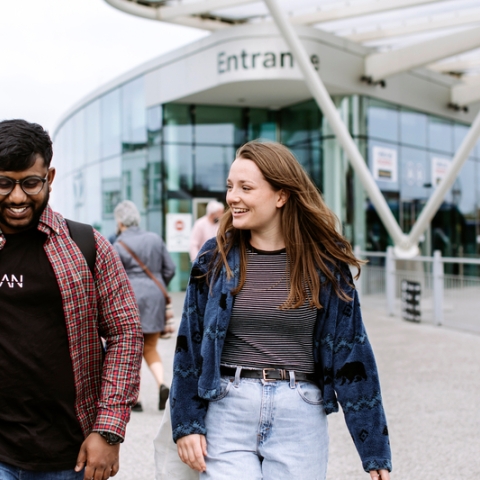 Read more
On campus safety measures
Read our tips and advice on how to look after yourself and your friends, and find out how we're keeping our campus – and our city – a safe and welcoming place to live and study.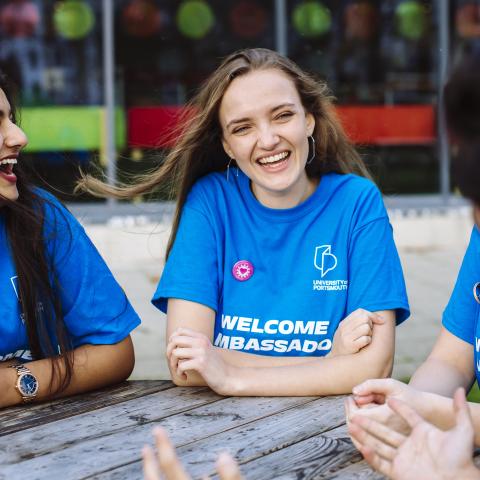 Read more
Maps and directions
Find out how to get to/around Portsmouth and our campus with our interactive and downloadable maps.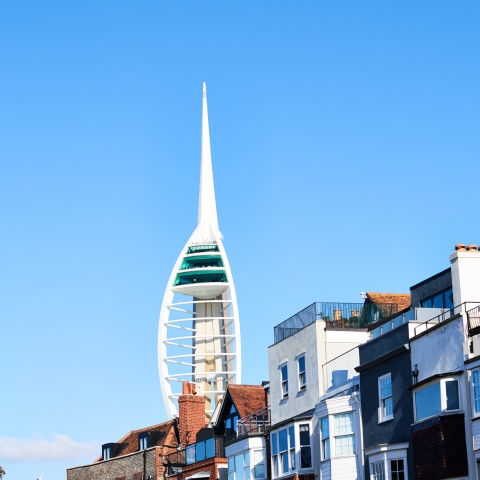 Find your way here