How we're keeping student life fun, safe and rewarding
Find out what to expect if you're joining us
If you're applying to join us to study, here's how you'll be taught and what life on campus will be like.
Find out more about what your studies and student life will look like - including how we've adapted to the pandemic to ensure you'll still get the same level of outstanding teaching, support and guidance. You can also explore our frequently asked questions below if you can't find what you're looking for here.
There's more details about Covid on our current students' website MyPort: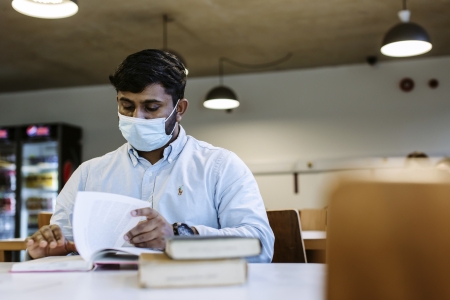 Getting ready for study
Our study skills section can help you prepare for all styles of teaching and learning, especially if you want an introduction to independent online study.