WebEx can be used for conference audio/video calls. You can schedule meetings in advance or start meetings straight away, using a variety of different features.
Log in to WebEx

One off message for Microsoft Outlook
The first time you login to WebEx you will be prompted to install an outlook extension. Select 'Don't show me again' unless you use Microsoft Outlook.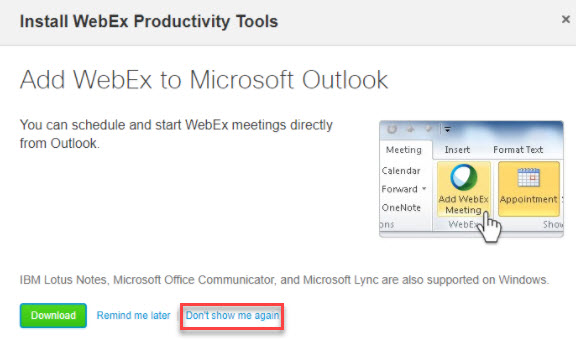 Once logged in click the up arrow 

 to display the toolbar.
Message for Chrome and Firefox
When starting a meeting for the first time you will be prompted to install an extension to Chrome or Firefox, we would recommend that this extension is installed.
How to schedule a meeting
Select Schedule a Meeting from the list on the left hand side


 
Complete this section and select Schedule Meeting to set the meeting up for the chosen date


 
You will see your meeting listed


You can now log out of WebEx until the beginning of the scheduled meeting.
Users will receive an email with a URL for them to select. The URL will connect the user to the meeting and you will receive an email confirming the meeting details eg day, time, password
Edit a meeting
View your meetings by going to My Webex and then My Meetings. Here you should be able to select your meeting, once selected there is the option to Edit or Cancel the meeting. If you Edit the meeting you change the date, time, and add or remove attendees.
Invite and Remind
You can invite extra users or remind people by clicking on the Invite & Remind button shown below.

Enter full email addresses and separate with commas.
Once users have joined the meeting you will see them listed in the top right hand corner under Participants.
Audio
You can hold the meeting with just audio by selecting the Connect to audio button shown below.

Video
There is also the option of holding the meeting via video, for this you select Start my Video.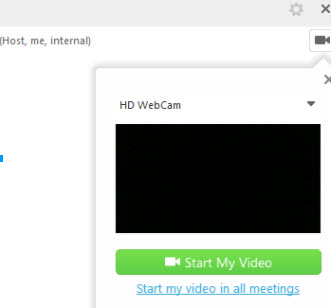 Share Screen
You can also share your screen using the Share Screen button. You can use this feature to show PowerPoint presentations or particular documents related to the meeting.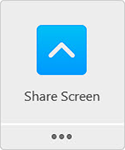 Whiteboard Feature
You can use the Whiteboard feature to allow all participants to view or/and take control and collaborate.
Record Feature
Select Record and Recorder to turn the function on.
Lock Room Feature
This feature can be used to stop participants joining the meeting late. Select Lock Room. This prevents any users with the URL connecting and interrupting the discussion.
For more information or training
Please visit LinkedIn Learning to find a range of videos that cover all topics around WebEx alternately you can view the following articles on MyPort:
WebEx overview Start an unplanned meeting Join a meeting or event using your browser
Supported browsers and systems can be found here.
---