This article contains information for University staff only.
Using this article staff can request software to use on personal machines, this process is not for use on your University owned PCs. The range of software includes Microsoft Office, NVIVO, SPSS, the Corel Suite and the Decision Tools Suite. The software can be requested by using the Request Forms linked below.

A yearly subscription to Microsoft Office 365 enables students and staff to download and install the latest version of Microsoft Office for free. Click on the link below for more information:
Office 365 information
The free version of Microsoft office does not include Visio or Microsoft Project. A copy of Microsoft Office which does include these application can be purchased at a greatly reduced price through the Microsoft Home Use program. Click on the link below for more details.

NVivo is software that supports qualitative and mixed methods research. It lets you collect, organize and analyze content from interviews, focus group discussions, surveys, audio - and now in NVivo 10 - social media and web pages.
Available to download from AppsAnywhere

IBM SPSS Statistics is an integrated family of products that addresses the entire analytical process, from planning to data collection to analysis, reporting and deployment. With more than a dozen fully integrated modules to choose from, you can find the specialized capabilities you need to increase revenue, outperform competitors, conduct research and make better decisions.
Available to download from AppsAnywhere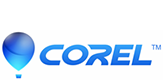 Corel's Academic Site Licence offers educational establishments a single, easy-to-administer site licence that gives unrestricted access to a wide range of Corel's professional-level graphics, multimedia and utility products.
Products included are as follows:
CorelDraw Graphics Suite X7.1
Extra content for CorelDraw Graphics Suite
Corel Painter 2015
Corel PaintShop Pro X7
Corel PDF Fusion 1
Corel Video Studio Essentials X6
Corel Website Creator 2
Available to download from AppsAnywhere
The DecisionTools Suite is an integrated set of programs for risk analysis and decision making under uncertainty that runs in Microsoft Excel. The DecisionTools Suite includes @RISK for Monte Carlo simulation, PrecisionTree for decision trees, and TopRank for "what if" sensitivity analysis. In addition, the DecisionTools Suite comes with StatTools for statistical analysis and forecasting, NeuralTools for predictive neural networks, and Evolver and RISKOptimizer for optimization. All programs work together better than ever before, and all integrate completely with Microsoft Excel for ease of use and maximum flexibility.
Available to download from AppsAnywhere
---