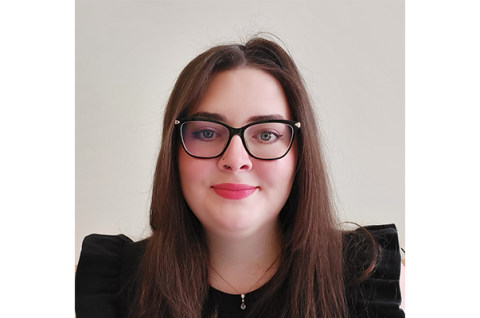 Anda Solea, a PhD researcher at the School of Criminology and Criminal Justice, has won an Alan Turing Institute Enrichment Community Award after beating stiff competition in a highly-competitive selection process.

The Enrichment Community Award provides PhD students access to the Turing Institute's online community and resources, as well as a flexible grant to undertake research activity. Up to 50 Community awards of £1,500 have been offered for the 2022-2023 cohort with a start in October 2022.

Anda said: "The scheme will benefit my PhD project by providing me with access to training, software, research groups and experts in computational and data science techniques. Most importantly, the scheme will fast-track and facilitate my learning of computational techniques and their integration with my existing data science skills, which will improve my PhD experience and research."

Dr Lisa Sugiura, Anda's supervisor and Senior Lecturer in Criminology and Cybercrime, said: "This is an amazing achievement, which will be extremely beneficial for Anda's doctoral studies, and is also testament to her exceptional skills and cutting-edge research.

"Additionally, this is a significant collaboration for UoP aligning with our value to be open in working consultatively and constructively to benefit from new perspectives."
The Alan Turing Institute
The Alan Turing Institute, based in the British Library, was created as the national institute for data science and artificial intelligence in 2015.

The research undertaken at the Turing Institute tackles some of the biggest challenges in science, society and the economy. They collaborate with universities, businesses and public and third sector organisations to apply this research to real-world problems. 

The institute was named after Alan Turing, the mathematician and computer scientist who cracked Nazi codes during World War II.