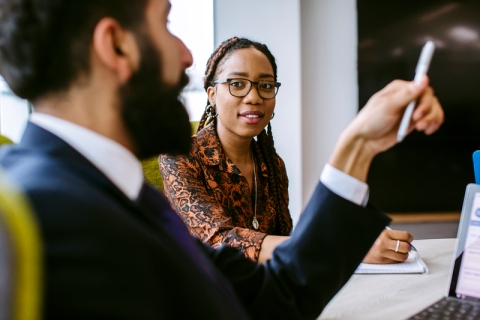 The University's law school continues to offer free legal advice to anyone in the city on all areas of the law, except criminal and immigration matters.
The Legal Clinic has been running since 2013, and is run by student legal advisers and supervised practicing solicitors. Every year the team helps over 250 local people, staff and students with legal issues. 
Typically you'll receive advice on the day, but the team may follow up by email, or write a letter where the matter is more complex.
The pandemic is highlighting a range of legal issues including with tenants such as university students and their rental properties, employees who are being made redundant, and more.
Common enquiries the team help with include: 
Tenant issues - problems with the condition of your rental property, return of your deposit, and whether you can leave before the tenancy finishes
Family - breakdown of relationship/contact with children
Employment - issues with colleagues at work, an employer not paying wages, or unfair dismissal
Small claims - returning a defective product, paid for work to your property that was not completed, or received court proceedings due to a disagreement over payment of an item or service
Private client - how to make a lasting power of attorney, issues over a will, do you need to obtain probate and how to apply for it?
Contact the team
Appointments are available over phone and email, every Monday and Wednesday, for University students, staff, and wider members of the public.
To book an appointment, call 07711 389 522 or email advice@port.ac.uk. These lines are staffed Monday - Friday from 8.30am - 4.00pm