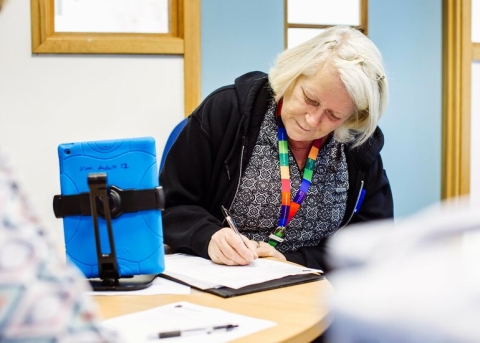 The Portsmouth Hospital NHS Trust Respiratory Research Team are currently running a research trial called RADiCAL, which analyses cheek swabs in healthy people and people with lung cancer to see whether there are any specific changes. This technology could then be used to develop a screening test for lung cancer in the future.
We need healthy volunteers who have smoked or are an ex-smoker that meet the inclusion criteria below to participate. Please note, you will not be screened for lung cancer by taking part in the study.
The study involves a nurse taking two cheek swabs and doing some simple breathing tests. This will be carried out on D8 ward, Queen Alexandra Hospital and the whole process will take approximately 30 minutes. All volunteers are reimbursed for their time.
Volunteers must be
Age: Over 18 years
Gender: Either
Staff/Student: Both
Either a current smoker and have smoked the equivalent of 20 a day for 5 years 

or

an ex-smoker who has not smoked in the last 8 weeks and has smoked the equivalent of 20 a day for 10 years
Able to provide a mouth swab
Able to perform a simple breathing test
Participants must also have no diagnosed lung diseases (e.g. asthma or COPD), not be pregnant, have no history of cancer and not be taking recreational drugs.
More information
Dates: Open until Summer 2020
Location: Portsmouth Hospitals NHS Trust
If you would like more information, contact The Respiratory Research Team at respiratoryresearch@porthosp.nhs.uk or +44(0)23 9228 6000 extension 4108
This testing has been reviewed by the Science Faculty ethics committee and been given the following ethics code: 19/SC/0100