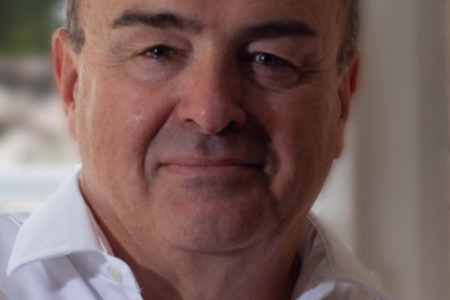 It is a pleasure and privilege to be part of the EIR programme. To be helping and supporting the next generation of UK entrepreneurs is a great opportunity and I am looking forward to supporting all those who can benefit from my experience. The knowledge and experience acquired over the past 34 years in this industry is something I am happy to share and I hope will be liberating for people. 
Steven Haken is the founder and CEO of Odelle Technology, who work with Biotech's, MedTech's and Pharmaceutical manufactures across the EU and UK to facilitate Reimbursement and Market Access for a technology.
After completing a PhD in Mathematics Steven worked for NASA in the USA for 11 years before transferring to CERN in Switzerland for 2 years. Steven opened Homes for Homeless in Australia with three other colleagues and returned to the United Kingdom to establish Odelle Technology. 
The company has facilitated the introduction of 2,300 procedural clinical codes for new surgical and medical procedures across Europe. Odelle successfully expediated 230 National Guidelines with European Health Technology organisations like NICE in the UK.
Odelle has been a significant part of the successful commercialisation and growth of 187 start-ups in Biotechnology and MedTech in Europe and Australia. Volunteer work with Patient Organisations and their associated Charities has delivered new commissioned services for rare disease populations and the introduction of new therapeutics for chronic diseases in the UK. 
Steven Haken offers expertise in:
Market Access for MedTech, Biotech and Pharma in Europe and the UK 
Clinical Reimbursement in MedTech Biotech and Pharmaceutical technologies 
Commissioning of outcome based agreements 
Regional commissioning of new innovative technologies
Health Technology Dossier submissions across Europe 
Lobby National and Regional Health care Service Commissioners 
Speak to us
If you're a student interested in working with our Entrepreneurs in Residence, email us at eir@port.ac.uk. We'll work with you to help you get the best support.