Creator and CEO of My PT Hub (Fitii Ltd)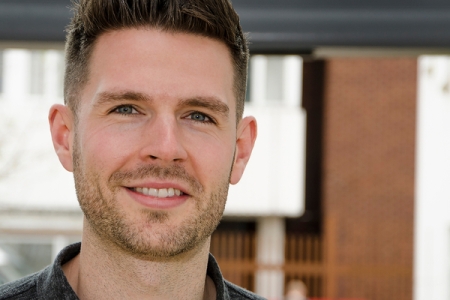 As a University of Portsmouth Business School alumnus, it's an honour to work with and help build the UK's next generation of budding entrepreneurs.
Phil Carr graduated from the University of Portsmouth with a BA (Hons) in Business Enterprise and Entrepreneurship.
He is the CEO of My PT Hub (Fitii Ltd), an app that is currently used by over 75,000 personal trainers and 1.3 million clients worldwide.
Phil's company is doubling year on year, and the app receives a new sign up every two minutes. He began the app in 2015 in his grandmother's spare bedroom, after seeing an obvious gap in the market. In 4.5 years, My PT Hub has grown from a team of 3 to a team of 25.
Phil has also expanded his business into the world of investments. He recently closed a seed round into a Brighton based property rental company, Brighton Getaways.
Phil Carr can offer particular expertise in:
Starting, building and scaling an online/SaaS (software as a service) business
Web, mobile app and new product development
Seed investments
How to grow exponentially
20 Questions with Phil Carr
Meet Phil Carr, CEO at My PT Hub (Fitii Ltd) and Entrepreneurs in Residence at the University of Portsmouth.
Hi, Phil.
- Hey.
What do you do for work?
- I run a web company called My PT Hub.
Ahh. What do you love about your job?
- I love the innovation.
What's the hardest thing about starting a company?
- I'd say, keeping it simple.
Where did you study at university?
- I studied here at Portsmouth University.
Ooh. What course did you study?
- Studied Business Enterprise Development.
What's the best part of university?
- I would say meeting new people.
What are your top three tips for business growth?
- Eh, keeping the products simple, doing what it is that you enjoy and working within innovative people.
Ah. You're an entrepreneur in residence for the University of Portsmouth.
- I am indeed.
Why'd you take on the role?
- I just wanted to help new students and, you know, help them grow their businesses.
Ah. And how long have you done this for?
- I've done this for a couple of years now.
Oh. When did you come up with the idea of My PT Hub?
- It was in 2015.
Wow. What's your favourite food?
- Pasta.
What's your favourite thing about the My PT Hub?
- I love being able to see millions of people every day achieving their fitness goals.
What's the coolest thing you've ever done?
- I'd say I landed a plane in my early teens.
What's one piece of advice you'd give to a student who wants to start up an app?
- Keep it simple. Just get started and don't get caught up on all the innovative techie parts.
Thanks for dropping by Phil.
- No worries.
Submit an engagement request
If you're a member of staff, student, alumni or Innovation Connect member, you're entitled to work with our Entrepreneurs in Residence. Submit our short form at the link below and we'll work with you to help you get the best EiR support.