Former Executive Chairman and Founder of the The Car Finance Company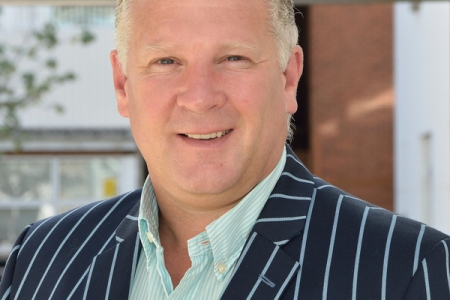 I am thrilled at the opportunity to work with the University of Portsmouth. I hope to help develop talent and be part of future business success stories.
Mark Smith is the former Chairman and Founder of The Car Finance Company which he founded from a spare bedroom in his home in Portsmouth in 2007.
The Car Finance Company grew to employ just under 500 staff and bring in £80 million in revenue.
Before setting up his own company, Mark served for 14 years in the Royal Navy Police. Following that he worked for 10 years in specialist consumer finance.
Mark successfully sold The Car Finance Company to a New York private equity firm in 2015. He now holds seven open directorships and is working on a number of new ventures.
Mark's work has been recognised in many awards including:
The News Business Excellence Awards Winner
The Sunday Times Best Companies to work for 2015
Entrepreneur of the Year 2015 Regional Award Winner
National Business Awards UK
The Sunday Times Fast Track 100 2014 and 2015
Inspiring Business London and South East Winner – Director of the Year Award 2014
South Coast Business Awards finalist 2014
Mark Smith can offer particular expertise in:
Growing a business
Obtaining finance
Selling a business
Submit an engagement request
If you're a member of staff, student, alumni or Innovation Connect member, you're entitled to work with our Entrepreneurs in Residence. Submit our short form at the link below and we'll work with you to help you get the best EiR support.